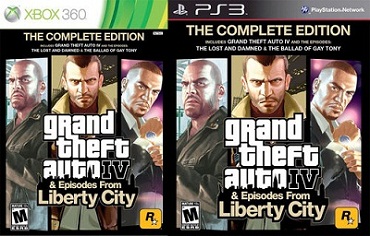 È finalmente disponibile Grand Theft Auto IV: The Complete Edition che include GTA IV e le due espansioni The Lost and Damned e The Ballad of Gay Tony tutte in un'unica edizione per Xbox 360, PS3 e PC.

Chi non ha ancora acquistato questi tre episodi potrà acquistare l'edizione completa a soli 49,90 € per Xbox 360 e PS3 mentre 29,90 € per PC, prezzo molto inferiore rispetto al prezzo dei tre capitoli acquistati singolarmente.


Restate su GTA-Center.com, altre news in arrivo!